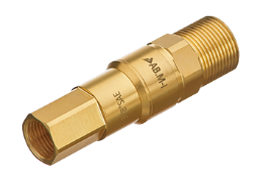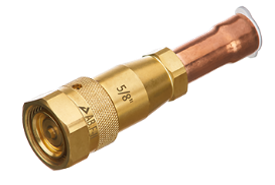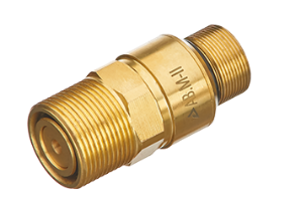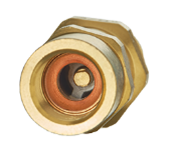 The latest generation has been developed for universal use in refrigeration, air conditioning and heat pump technology up to DN 22 and for a wide range of connection options
Like Generations II and III, Generation IV is characterized by excellent tightness in the coupled and especially in the decoupled state of the stop valves. This allows long storage times of already evacuated or prefilled plant components to be realized.
The unique design allows professional coupling of the stop valves without using torque or other special tools.
Repeated coupling and decoupling without evacuation/refilling of components and lengthy interruptions in the operation of refrigeration and air conditioning systems and heat pumps
Industrially manufactured (flared) connections eliminate errors during assembly and ensure high reliability and minimal leakage rates.
Reduction of expenses in the event of a warranty or guarantee claim or when replacing components Savings in time and technical equipment when installing new systems and during maintenance Preventing the often-complete loss of refrigerant in the event of improper disassembly or maintenance by non-certified persons or companies (cf. VO (EU) No. 517/2014)
European Standard 378 for refrigeration systems and heat pumps requires, in part 2, a sufficient number of shut-off valves to minimize the risk of refrigerant loss. Generation IV connection armatures each consist of two mating, self-closing shut-off valves. Their use reliably prevents the escape of refrigerants, especially during maintenance.
Enable easy and time-saving relocation without complex equipment and with minimized refrigerant losses Connection fittings with SAE female thread for flared connections with pressed-in copper sealing ring.