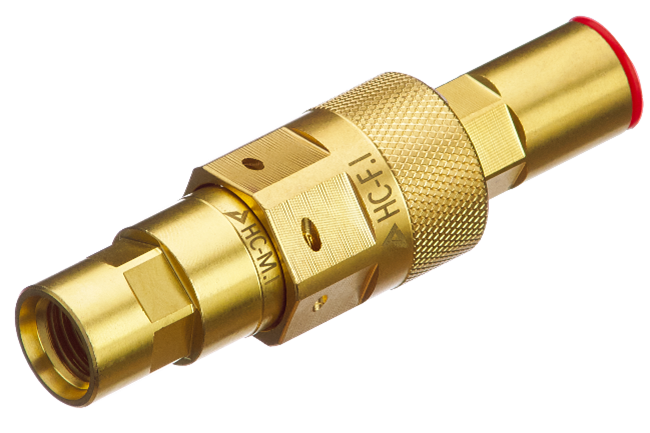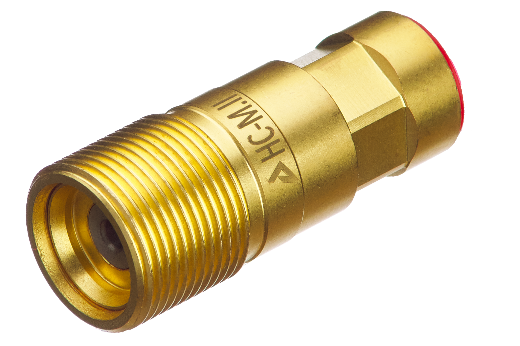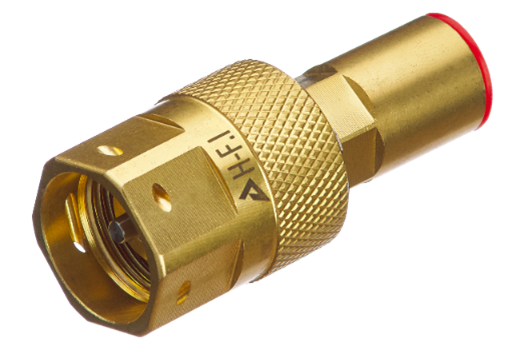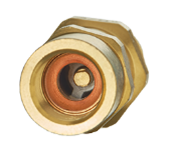 Special brass companion valves for use in supermarket refrigeration units, beverage machines and small refrigeration systems with HFC and PFC refrigerants.
The unique design allows professional coupling of the stop valves without using torque or other special tools.
Repeated coupling and decoupling without evacuation/refilling of the components and lengthy interruptions in the operation of the refrigeration  systems
Industrially manufactured (flared) connections eliminate errors during assembly and ensure high reliability and minimal leakage rates.
Reduce the effort required in the event of a warranty or guarantee claim or when replacing components
Saving time and technical equipment during installation of new systems as well as during maintenance Preventing the often complete loss of refrigerant in case of improper disassembly or maintenance by non-certified persons or companies (cf. VO (EU) No. 517/2014)
European Standard 378 for refrigeration systems and heat pumps requires, in part 2, a sufficient number of shut-off valves to minimize the risk of refrigerant loss. Generation II/III companion valves each consist of two matching, self-closing stop valves. Their use reliably prevents the escape of refrigerants, especially during maintenance.
Enable easy and time-saving relocation without complex equipment and with minimized refrigerant losses
Seals made of CR ensure a wide temperature range and good chemical resistance to the refrigerants and refrigerating machine oils mentioned in the specifications.
Stop valves with SAE female thread for flare connections with pressed-in copper sealing ring